About
About Us
& Our Vacation Suites
THE TOWN
Nelson, BC
est. in 1897
Nelson, British Columbia is a unique mix of cosmopolitan amenities, combined with a quintessential small town charm. You will feel the genuineness of the people and a rich entrepreneurial spirit as you stroll down historic Baker Street. You will begin to understand why Nelson has been known as the "Queen City" for over one hundred years as you surround yourself with the lovingly restored heritage buildings!
Fine dining of local or international fare, specialty and boutique fashion shops, antiques and one of a kind gift stores, nights on the town or relaxing days and stimulating conversations in a local coffee shop – Nelson has it all.
Kootenay Lake's West Arm, centrally located between Vancouver, B.C., Calgary, AB and Spokane, WA, just 30 minutes from the West Kootenay Regional Airport, Nelson has a growing population of 10,600; and boasts 50 restaurants and cafes (more per capita than San Francisco!), many with outdoor seasonal patios for you to relax and enjoy the scenic summer evenings!
Welcome to Nelson.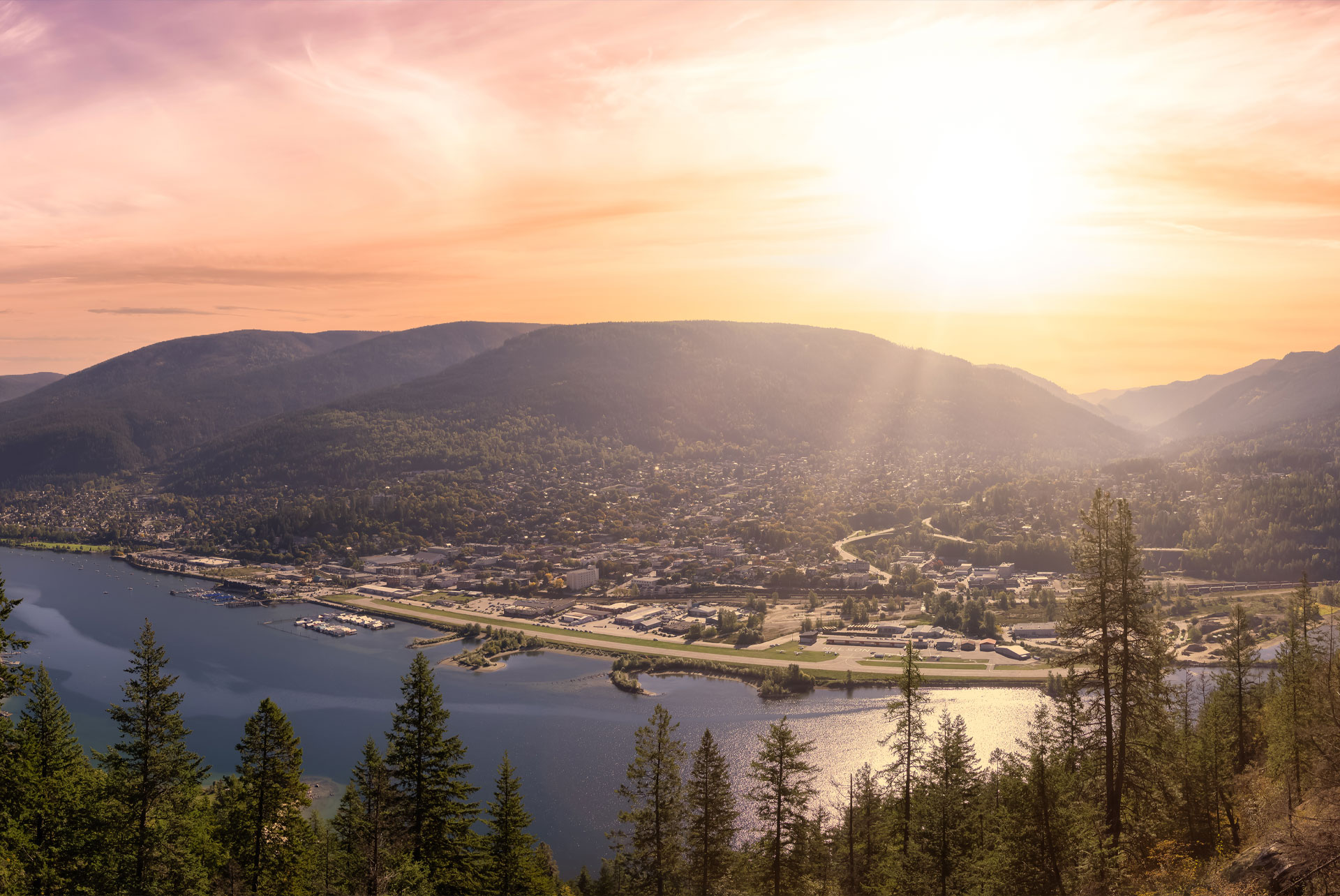 Accommodations & About Your Stay
We know personally how important it is to enjoy your vacation and because of this creating comfortable welcoming accommodations for our guests is our priority.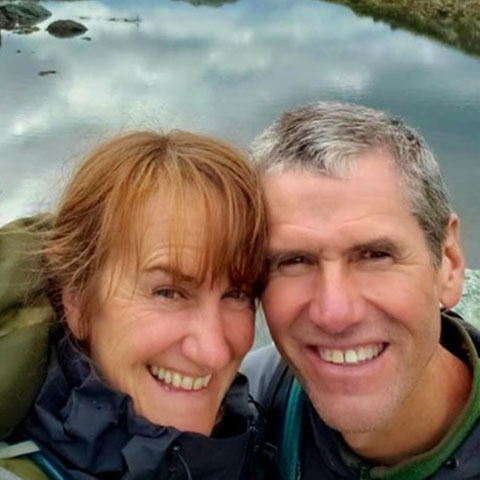 Your Hosts
Cathy-Ann & Kelly Toole
Hi everyone!  We have lived here in the Nelson area for the past 3 decades and love everything about it!  We have raised 3 children here and have lived in the countryside for 10 years and now in town for 20 years!  Whew….time flies!  We enjoy all of the outdoor activities that the area offers all year round.  In the summer we love to go hiking, canoeing/kayaking, floating down the Slocan River on tubes, and fishing in our old boat (though we rarely catch anything! Hah).  In the winter we love ski touring, snowboarding, snowshoeing, and xcountry skiing. (Pretty much anything involving playing on the snow!)  We love music and all of the festivals and markets that happen in this area.  Most of all, we love the community that is SO strong here in the area and the way that people live and work together in a supportive and joyful way.  We are happy to welcome others to experience all that Nelson is!  🙂
Free WiFi
High speed internet password protected in each suite.
Free Parking
We have a big parking lot on the backside of the guesthouse for use while you are staying in the guesthouse.
Linens
All of the bedding and bathroom towels are supplied in each suite.
Outdoor Dining
Each suite has an outdoor area with a table and chairs.
Toiletries
Each bathroom is supplied with quality natural liquid soap, shampoo, conditioner, and body lotion.
Cable/TV
Each suite has a Smart TV which can access Netflix with the guesthouse account or another streaming channel that you personally subscribe to.
Washer & Dryer
here is a laundry room with 2 washers and 2 dryers available for guests to use at certain times throughout the day.
Air Conditioning
Each suite is equipped with its own Air Conditioner.  
Fully Equipped Kitchen
The kitchen in each suite has a coffee bodum or drip machine, pots & pans, dishes, popcorn maker, blender, kettle, utensils, and dish cloths/towels.
Coffee/Tea
Each suite is supplied with coffee beans from a local roastery called No. 6 Coffee as well as tea from a local company called Virtue Tea.  There is a coffee grinder and a bodum or drip machine in each suite.
Spices and Staples
Each suite has coffee, tea, salt/pepper, extra virgin olive oil, organic balsamic vinegar, pasta, sauce, and Annie's organic cheese pasta.  Help yourself to a meal on us! 
Remote Check In/Out
Our system is Self-check-in … each suite door has a key pad with a code which will be given to you when you make your reservation.
Restaurants
Nelson has a plethora of fabulous culinary delights!  Wandering down Baker and Victoria Streets as well as the laneway between the 2 streets (known as "Herridge Lane") will tempt you with so many options you will have trouble deciding!  Some of our personal favorites include:
Beauties Pizza: (Baker Street) Serves pizza from morning til late, draft beer, craft cocktails, and stone-baked NY-style pizza.
Cantina Del Centro: (Baker Street) Delicious Mexican food and the best-tasting margaritas north of the Mexican border for sure!
Tamil Kitchen: (Baker Street) Authentic South Indian food …if you haven't tried this, you are in for a treat!  Awesome lunch buffet
The Black Cauldron: (Herridge Lane) Lounge & apothecary bar specializing in charcuterie-share plates & bewitching cocktails.
Bars & Lounges
No need to get into your car after having alcohol when staying at our place as you can walk everywhere!
The Royal on Baker: (Baker Street)  Awesome spot 1 block away which often features live music.
Finley's Bar & Grill: (Vernon Street) Lively, family-run pub offering hearty fare, beer, regular event nights & a patio with lake views
Uptown Sport's Bar: (Vernon Street) Located in the Adventure Hotel, this bar is the place to catch the game and enjoy a pint of local craft beer.
Bloom Nightclub: Brought to you by the creators of the Shambhala Music Festival, this bar features dj's from far and near.
Spirit Bar : (Vernon Street) Located in the basement of the Hume hotel this venue features live music and dj's
Mike's Place Pub: (Vernon Street) A classic pub located in the Hume Hotel ….Nelson's version of "Cheers"!  Great pub food and lots of beers on tap.  Foosball, pool, darts, and "bad ass bingo nights" on Tuesdays throughout the winter ski season!
Shows & Entertainment
Nelson is one happening small town!  There is often more going on than one can comfortably take in during any given month!
From our cooperatively-run movie theatre and our historic live stage theatre to our various street and park festivals and markets, you will be entertained by experienced and talented locals.
Check out these links for the theatres:  https://civictheatre.ca/  and https://capitoltheatre.ca/
When it come to big name musical acts, more come to Nelson than any other town of this size!  With a myriad of venues to choose from you can see live music or DJ sets every weekend of the year.
Peruse the calendar of local events to time your visit just right:  https://www.kootenaycoopradio.com/events/
Are you entertained by meandering through farmer's markets?  I sure am!!!   Check out this link for a list of local markets:  https://www.nelsonkootenaylake.com/things-to-do/shop/markets
Outdoor & Adventure
The Kootenay's are an outdoor recreational paradise!
In the warmer months you can explore the Kootenay Lake on foot by hiking or walking one of the fabulous trails (Pilot Point Trail is a great lakeside one!), by boat (see Captain Eric at "The Captains Boat Shop" or go to "Nelson Paddleboard and Kayak Rentals"), or jump right in at one of our many fabulous beaches.
Hiking:  The amount of incredible and accessible hiking trails will exhaust even the most avid mountaineer visiting Nelson.  Check them out at: www.westkootenayhiking.ca
Biking:  The mountain bike trails in the Nelson area are the stuff dreams are made of! There is everything from gentle railway grades, to hard core DH for the adrenalin junkies, to technical blast runs with tons of freestyle stunts to keep you wired until the brewpub! Explore some self guided trails or join a group …. but just do it!
Golf:  Experience the Kootenay's mountain golfing adventures right in town at Granite Pointe Golf Club.  This course boasts spectacular views of  Nelson, Kootenay Lake and the famous Kokanee Glacier and you can relax after your game at The Grill at Granite for great food and bevvies.  www.granitepointe.ca
Drive 30 minutes north to the Balfour Golf Course where you will have an unforgettable experience at one of nature's most scenic golf courses with 18 holes guaranteed to challenge any skill level. www.golfbalfour.com
Winter Recreation
The Kootenay's are an outdoor recreational paradise!
In the winter we boast some of the best powder you will ever find!
Downhill Skiing:  Ride the fluff at Whitewater Ski Resort (www.skiwhitewater.com) where you will be hard-pressed to wait in a lift line longer than 10 minutes which will bring you up to a multitude of groomed runs, powder runs, treed runs, and slack country bliss.
Ski Touring:  Explore the backcountry by ski touring just 15 minutes from town in the Hummingbird Pass or delve into the bottomless powder at Stagleap Provincial Park up the Kootenay Pass which is the highest elevation highway accessed pass in BC….therefore the earliest and latest snow to be found!
Xcountry skiing:
Apex ski area (http://nelsonnordicski.ca) lets you enjoy 30+ kms of groomed trails including warming huts and classic/skate groomed trails.
Paulson Ski area (www.castlegarnordic.ca) boasts 45 kilometers of interconnected classic track trails, the Viking Centre at the entrance to the ski area and 4 warming huts placed strategically along the trail system.  Go for a 1 hour to a full day adventure in this scenic outdoor playground!
Snowshoe: Make your own tracks by strapping on a pair of snowshoes and heading out in any direction from town!
Sight Seeing
Nelson offers visual delights from the architecture and landscape to the unique and colourful people.  Visit our fabulous new visitors centre in the restored Railway Station at the far west end of downtown Baker Street to get all of the information that you will need to explore to your heart's content.  Just a hop and a skip from the guesthouse, they are more than happy to share all that they know and to direct you to what you seek.  To find the visitor centre: walk along the sidewalk beside the guesthouse to Baker Street and turn left.  Walk 2 blocks and look for the beautifully restored railway station. Grab a coffee in their cafe and chat with the staff or just peruse the brochures.  Have fun exploring Nelson!
Day Trips
As if there isn't enough to do in the immediate Nelson area, we also have tons of ideas for you to get out of dodge for the day!
Check out:
Ainsworth Hot Springs:  (www.ainsworthhotsprings.com) Just 40 minutes north of Nelson these healing waters have been welcoming guests since the 1930's.  These are the only hotsprings offering a horseshoe cave filled with healing hot water flowing from the earth for you to steam and soak in…truly an experience not to miss! The Lower Kootenay Band of the Ktunaxa people bring a unique First Nation brand to the hospitality industry. After you soak, be sure to enjoy some of the fresh, local, indigenous inspired food at the Ktunaxa Grill overlooking the pools.
Fletcher Falls:  North of Ainsworth en route to Kaslo you can stop and walk down to the waterfront and over to the waterfalls.  Just a 15 minute walk down to the lake and a 5 minute walk in to the falls.  A great place for a picnic or hike in camping!
Kaslo:  (www.visitkaslo.com ) Nestled in the mountains 1.5 hours north of Nelson this is a little town with a lot of charm.  Steeped in history, you can tour the Moyie sternwheeler and get transported back to an era when the lake was the only highway bringing people into this rugged landscape.  Come in midsummer for the famous "Kaslo Jazz etc festival" (www.kaslojazzfest.com ) Picture performers on a floating stage with spectators dancing on the beach with mountains rising over 10,000 feet from the lake as the backdrop…what's not to like?!  The restaurants are delicious and the Angry Hen brewbub is awesome….well worth the trip!
TheArtisans of Crawford Bay:  Take the Kootenay Lake Ferry (longest free scenic ferry crossing in the world! 35 minutes) from Balfour (40 minutes north of Nelson) to Kootenay Bay and drive 7 km to Crawford Bay. Walk from one unique studio to another and watch the artisans at work. Step into a variety of structures made from logs to strawbales where you can ask questions and purchase crafts directly from the makers.  Pottery, textiles, forged iron accessories, blown glass, and traditional handmade brooms (that were used in the Harry Potter series) are just some of the items you'll find!
Sandon and Idaho Peak:  Visit a bonafide ghost town!  Back in the day (beginning in 1891) Sandon was the centre of what was the richest silver-lead producing region in Canada. What was once a booming town of 5000 people is now occupied by little more than a caretaker.  Still, it boasts a cool little shop in the summer months, a hydro electric power plant (that sells power to the government!), a summer music festival (Valley of the Ghosts Music Festival), as well as a 2 km gentle hike to a look out with breathtaking 360 views of the surrounding area. Take this hike from mid July to mid August for the most incredible display of wild flowers you'll ever see!
New Denver:  This picturesque mountain town is nestled in the Selkirk Mountains on the eastern shores of the Slocan Lake.  It has been the setting for several movies including "A simple Curve" and "Snow Falling on Cedars" and you'll see why as you wander through the scenic streets and the lapping lakeshore with awe-inspiring views.  Visit the The Nikkei Internment Memorial Centre with it's important history and unique Japanese Heiwa Teien Peace Garden.
The Slocan Valley:  Drive south of New Denver through the pastoral landscape of the Slocan Valley.  Home to organic farms, quaint family bakeries, earthy cafes, and quirky shops, this valley boasts a rich mix of draft dodger and Doukhobor history and still attracts and houses people of  the same ilk. A blast from a colourful past!  The Frog Peak Cafe at the south end of the valley is a local gem that is not to be missed!  Open until 4 pm, locals beat a path to it's door for fabulous breakfast and lunch.
Reviews
Rated one of Nelson BC's Best Accommodations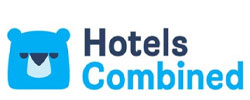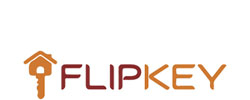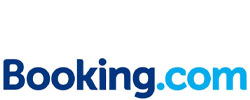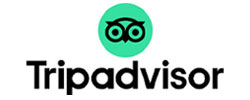 Visit Nelson BC in Comfort
We Have Vacancy!
Book one of our vacation suites and start planning your trip today.
Checkin & Checkout
*NEW Covid 19 Arrival/departure times: 
* Due to Covid-19 cleaning protocols, we have to change the check in and check out times to the following:
New COVID Arrival time 5pm.

New COVID

Check out time is 9 am.
Parking:
The guesthouse is located at 203 Victoria Street.  Please be aware that this is a ONE WAY street.  If you follow our driving directions (as seen on the website and your confirmation email) you will drive up to the back side of the building.  There is a large concrete parking pad on the backside of the building that also wraps around on the west side of the guesthouse.  If you are staying in the Herridge Lane Suite you have your own dedicated parking spot (see your confirmation email) but all other suites can park anywhere on the large concrete pad where there is space.  We have room for 1 vehicle per suite.  If you have more than one vehicle, please let us know and we can make that happen as well.  Parking on the street is metered between 9 and 5 pm Monday through Saturday.
Cancellation Policy
At the time of booking, a 50% deposit of total rental charges is made. The Guest has 24 hours from making the reservation to cancel the booking for a full refund.  If the reservation is cancelled after 24 hours and up to 2 weeks prior to the reservation arrival date, the deposit will be returned less a $50 administration fee. If a  cancellation is received within 2 weeks of the reservation arrival date we will seek to rebook the property and will reimburse the Guest for what we were able to re-book the unit for less the $50 administration fee. Reimbursement will be assessed the day after the check-out of the cancelled reservation.
House Rules
All pets must be pre-approved prior to arrival.  Pet fees are $20/night/pet to a maximum of $40 per stay.
Quiet time is between 9 pm and 8 am every day.
There is a strict no smoking policy for the entire building and the property.  Guests may smoke on the sidewalks surrounding the guesthouse or in the back laneway.